Tracking calls with Ringba is easy.
Ringba was built from the ground up for call marketing pros like you.
Sign up for your free Ringba account, create a Campaign, and select your Target Country.
Receive a unique Tracking Number for you to promote your call marketing campaigns.
Route your calls to call buyers, call centers or anywhere else you'd like them to go.
Use real-time reports and analytics to optimize your call flow and scale your business.
Grow your business with Ringba.
Ringba is an advanced call tracking and routing platform designed to give you complete control over your call marketing and significantly improve your return on investment.
Our software tracks every possible detail about your users allowing you to optimize your profit at an unparallelled level.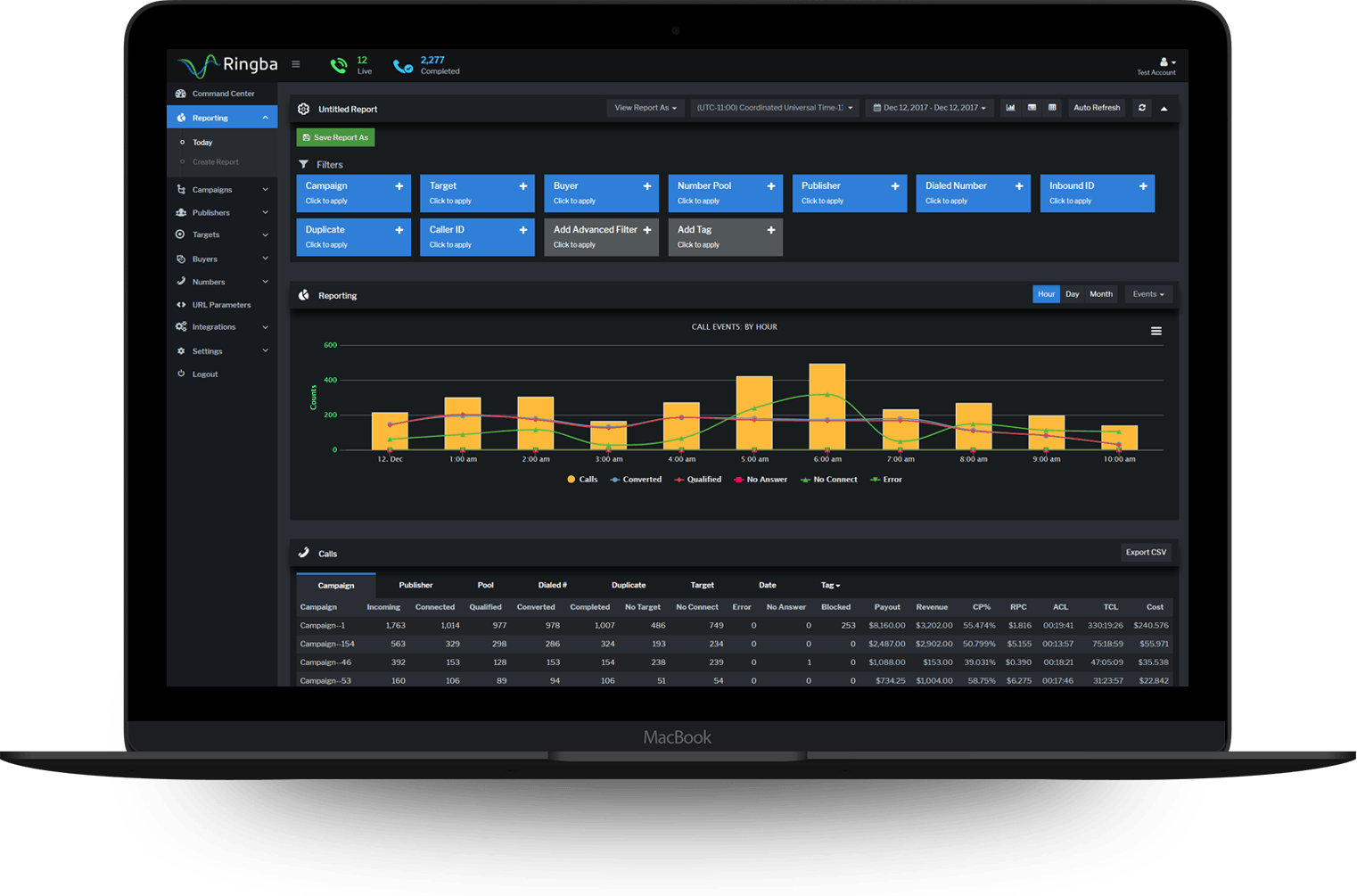 Everything you need to manage your call business.
Power your Pay Per Call marketing business with tools built for success.
Protect your business with automated compliance monitoring.
Integrate with your existing workflows for complete visibility.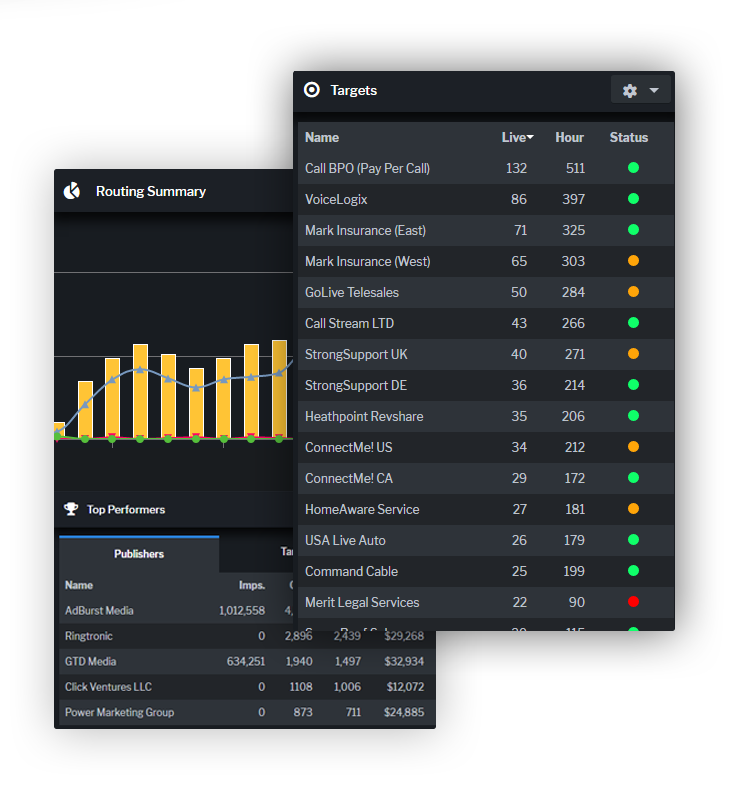 Real-Time Reporting and Analytics
With automated call tracking, attribution, and target load-balancing, Ringba is the ultimate platform for managing your call business.
Intelligent Call Routing and Targeting
Monitor partner productivity, create dynamic routing plans and connect your callers with the next available agent anywhere in the world.
Advanced API and Integrations
Automate your operations and seamlessly integrate Ringba with your existing workflows for complete customer visibility.
The ultimate tracking platform for inbound calls.
Track and manage your call campaigns with real-time analytics.
Create and manage phone numbers in countries all over the world.
Attribute traffic sources, keywords and other data to your campaigns.
Create dynamic routing plans to forward your call traffic to buyers.
Eliminate abandons and reclaim lost revenue by routing overflow traffic.
Seamlessly integrate Ringba your existing stack for complete visibility.
Tap into the entire Ringba platform and manage your campaigns.
Get live chat and email support from our dedicated support team.
Call tracking for everyone.
Create, track and manage call campaigns, stay compliant and scale your call business.
Run your contact center at maximum capacity and virtually eliminate abandons.
Give your  affiliates the most powerful and competitive tools to get the job done.
Plans for businesses of every size.
Join Our Newsletter
Profitable marketing tactics, case studies, in-depth guides & More.
Learn how Ringba can help your business make more money. Enter your details below.