Ringba is an intelligent call tracking and routing platform that was built for massive scale. Our software was designed to give you complete control over your call marketing, save you money on call fees and significantly increase your ROI.
Using Ringba, you can track the sources of calls, see detailed information about callers generated from online marketing, manage your product's affiliate marketing programs, control call flow into your contact center and run an entire pay per call network.
When our team started building Ringba we decided not to sell it as a service until we made millions of dollars using it. We spent a year optimizing the platform and process to give us the best tools possible to increase our return on investment and scale our call business.
Since then, we have opened massive contact centers on multiple continents to handle the volumes of calls we were able to generate, track, optimize and make profitable using our software.
Having our own call center infrastructure gives us in-depth insights into the industry and allows us to test and perfect our features before releasing them.
We're excited to share what we've learned and help your business use our software to grow. At any time if you need assistance we encourage you to reach out to our team.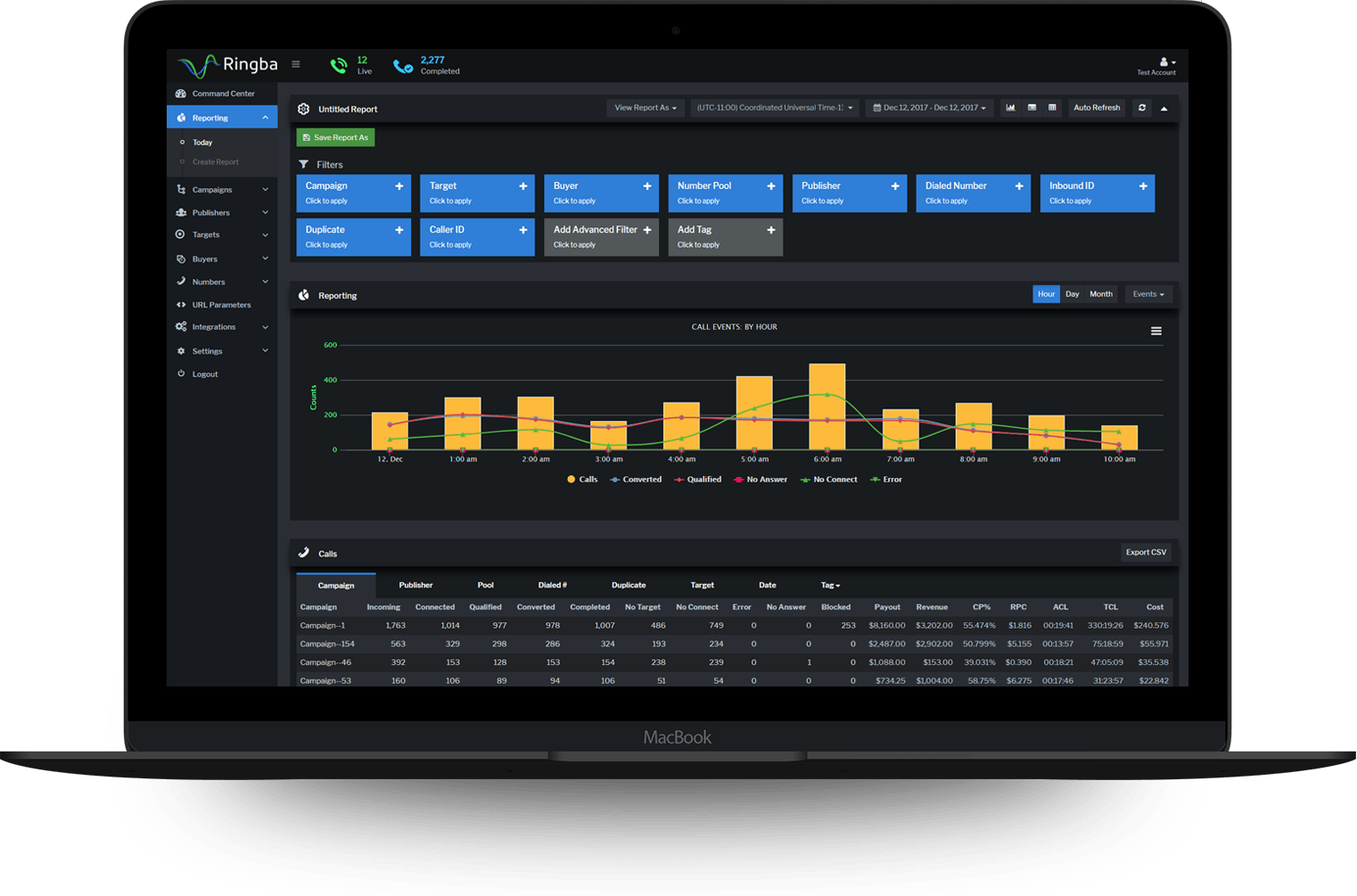 Track your calls. Grow your business.
Track and attribute the source of inbound calls.
Manage your entire call business from a single platform.
Create call flows for multiple locations worldwide.
Optimize and improve your advertising ROI.
Instant access to telecom networks in 50+ countries.
Intelligently route calls by performance.
Uncover new ways to generate business.
Reduce abandons and wasted opportunities.
Join Our Newsletter
Profitable marketing tactics, case studies, in-depth guides & More.
Learn how Ringba can help your business make more money. Enter your details below.