Snapchat Ads are a completely untapped traffic source for pay per call marketers and industry insiders have been seeing fantastic results by running their pay per call campaigns through Snapchat.
Snapchat makes it really easy to run pay per call campaigns using Swipe to Call campaigns.
First and foremost, you need to understand Snapchat's user demographics. The majority of their audience are millennials and Gen Z.
This should factor into your campaign strategy, the way you write your copy and how you design your creative. You should also factor this into what vertical you wish to run. You can target by age of course, but because they do not have a huge following in older age groups you may run into extremely high ad costs and lots of competition if you choose to market to those demographics.
To create a swipe to call campaign, go to your Snapchat Ads Manager and create a new campaign with Instant Create using "Calls and Texts" as your advertising goal.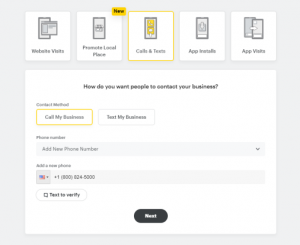 Enter the phone number you want to receive calls from. If you are using a tracking phone number, you'll need to reach out to their team to verify your account before you can start running swipe to call campaigns.
Add your creative and design your ad. You can add a short headline and longer caption. It's highly recommended to use video as it gets higher engagement. Fill out the rest of your targeting details, set your budget, enter your payment information and publish your ad to launch your Swipe to Call campaign.